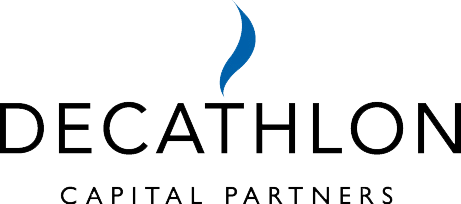 Decathlon Capital Portfolio Companies Make the 2018 Inc. 5000
Decathlon Capital is dedicated to helping our portfolio companies grow, create value and realize their full potential, so we're proud to announce that four of our portfolio companies have made the 2018 Inc. 5000 list of the fastest-growing private companies in the United States.

 #951 – JW Logistics. Led by CEO Jim Wicker, this Texas-based company has a 3-year revenue growth of 520% and has been on the Inc. 5000 list since 2015. The company provides critical "last mile" services in the transportation and logistics sector, which has boomed as the retail supply chain has changed. JW Logistics uses cutting edge technology solutions for high-process efficiency and communications. We first worked with the company in 2013 and have supported the company through several subsequent investments over the last five years.
#1054 — Brydge Technologies. Based in Park City, Utah, Brydge Technologies designs and manufactures cutting-edge electronics cases, which allow users to convert their tablets to laptop computers using Brydge's patented turn-key solution. The company made the Inc. 5000 list for its third consecutive year thanks to tremendous growth and strong leadership. Led by Toby Mander-Jones & Nicholas Smith, Brydge achieved a three-year growth rate of 467%.
#1974 — Myrtle Consulting Group. Appearing on the Inc. 5000 list for their third year in a row, this Houston-based operations consulting company is dedicated to helping global manufacturing organizations transform their operational performance. Myrtle's Chief Executive, Edwin Bosso, led the firm to almost $20 Million in revenues during 2017, and helped them record a three-year growth rate of 226%.
#2591 – Connexion Point. Connexion acts as a liaison between the healthcare industry and consumers by combining a disruptive technology platform, advanced data science, web-scale technology, and industry expertise. The company achieved over $61 Million in 2017 revenue and posted a 164% three-year growth rate. Based in Utah and led by founder Robert McMichael, the company has been on the Inc. 5000 list since 2014.
ENGAGE WITH DECATHLON
If you are looking for capital to accelerate your growth, we would love to talk.