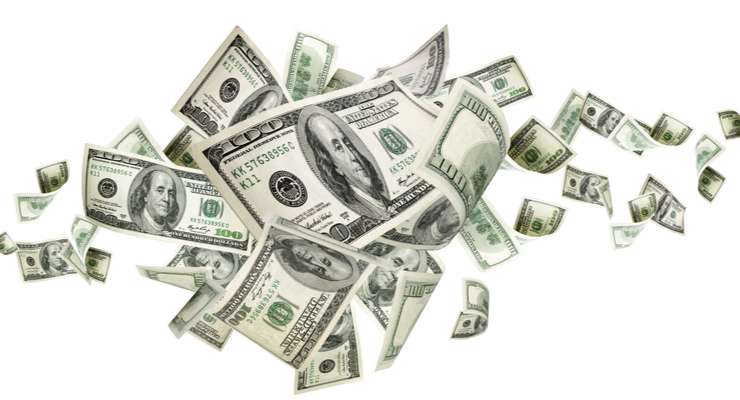 Why Xoran decided to supplement grant funding with revenue-based financing
NOVEMBER 30, 2021 by Jason Wuellner , CFO of Xoran Technologies
Twenty years ago, the founders of Xoran Technologies LLC set out to revolutionize patient care with innovative technologies to enable physicians to treat their patients more efficiently and effectively. Headquartered in Ann Arbor, Michigan, Xoran is a pioneer and medical market leader in cone beam computed tomography (CBCT).
As technology has progressed, so has our company's vision. Leveraging its core imaging technology competence, Xoran sought to provide point-of-care imaging solutions that would help to advance minimally invasive surgical approaches. Our team at Xoran wanted to develop a mobile CT unit that could be wheeled into the Operating Room (OR) and Intensive Care Unit (ICU) to provide real-time CT images. By combining real-time imaging and guided surgical tools, this new innovative CT technology will be able to improve visualization and accuracy, making neurosurgery safer, more widely available, reducing complications, and shortening recovery periods.
But this type of innovation and surgical advancement comes at a high price. It demands the development of high-quality imaging as well as accurate navigation of instruments in difficult-to-reach anatomy. It's a large, costly project. So, we made the decision to seek funding to further develop and commercialize a truly mobile, intraoperative, CT image-guided system.
Xoran applied for the highly competitive federal grant through the Small Business Initiative Research (SBIR) project, which required applicants to arrange for "matching funds" from third-party investors. We reviewed many options for "matching funds" and ultimately decided that revenue-based financing was the best fit because it provides a great deal of flexibility—especially for expanding companies like Xoran.
The revenue-based financing model provides companies with growth capital upfront, and then the company repays the investment from a percentage of their revenues over a three- to five-year timeline. There's no equity exchange, no loss of control, no dilution of the interests of existing shareholders. Still, the control and flexibility of revenue-based financing come at a price. It's more expensive than traditional bank financing and companies that are running a loss, or companies focused on creation of current income for their owners, rather than creation of enterprise value over the longer term, probably aren't good candidates for revenue-based financing.
Revenue-based financing is growing in popularity. Lighter Capital reported that the revenue-based market has grown ten-fold over the past decade. Xoran Technologies partnered with Decathlon Capital Partners to contract $4 million in revenue-based financing. Decathlon Capital Partners alone raised $500 million in early 2019 to support revenue-based financing programs.
The decision to supplement the grant funding with revenue-based financing made the most sense for our company. Our partners at Decathlon understand the circumstances of a growing company, and they are rooting for our success.
Xoran was awarded the $4 million commercialization grant by the National Cancer Institute through the Small Business Innovation Research program. The grant, along with the $4 million in matching funds from Decathlon, provided a total of $8 million to fund three years of research and development activity.
Today, Xoran has successfully developed an excellent imaging solution specifically designed for the OR and ICU. The xCAT IQ is a compact, truly mobile CT scanner with high-resolution cranial imaging. Featuring zero-degree turning maneuvers, an open design, and the ability to scan on battery back-up, xCAT IQ fits into tight spaces and is easy-to-use. xCAT IQ joins Xoran's suite of point-of-care cone beam CT products designed to improve workflow and patient care. Access to a low dose, affordable yet highly mobile imaging system, means that patients can be treated more quickly, more accurately, and more comfortably.
Now, with the grant, Xoran can take this xCAT IQ and transform it into a full-body CT system with integrated surgical navigation.
Good science, careful management, and innovative financial tools promise the outcome of this project will be good for everyone.
—- 
Jason Wuellner is the chief financial officer of Xoran Technologies, a medical technology company that delivers innovative CT imaging solutions for instant diagnosis at a patients' point of care. 
Originally published here.