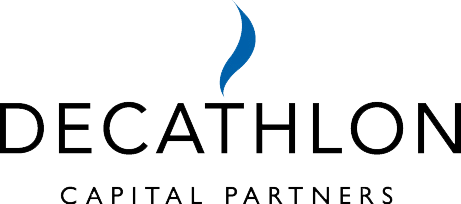 https://decathloncapital.com/about/
Leading Revenue-Based Financing Firm Decathlon Capital Closes Fourth Fund With $500 Million In New Investment Capital
PARK CITY, Utah–(BUSINESS WIRE)–Decathlon Capital, the country's largest revenue-based financing firm, recently closed its fourth fund with more than $500 million in new investment capacity. The fund's assets will be strategically deployed to help support growth-focused companies seeking an entrepreneur-friendly alternative to venture capital and growth equity investment.
As more and more companies become dissatisfied with the flaws inherent in the traditional equity investment model, Decathlon sees an increasing number of business owners are turning to more innovative approaches to fund their growth. Revenue-based financing solutions provide companies with long-term growth capital without dilution, loss of control and an unhealthy "growth-at-all-costs" mentality commonly associated with equity-based funding approaches.
"Founders and entrepreneurs have historically relied on equity investment from angels or venture capital firms to fund growth because there were no viable alternatives. Despite the obvious misalignments, risks and the high cost-of-capital associated with taking equity investment, business owners who wanted capital for growth really never had a choice," said John Borchers, co-founder and managing director of Decathlon Capital. "As the benefits of replacing equity with revenue-based financing become more well known, we see business owners becoming increasingly active in seeking out growth funding models that are lower cost and lower risk. Revenue-based financing offers companies a real alternative and allows business owners to keep the value they create."
With almost a decade of experience providing revenue-based financing solutions, Decathlon Capital's approach allows business owners to secure growth funding by agreeing to share a small percentage of future revenues in exchange for an upfront infusion of capital. By matching payments to future cash collections and allowing for multi-year repayment terms, companies are able to benefit from a patient, flexible, "equity-like" funding model without having to sell any ownership in the business or risk losing control.
Decathlon Capital's revenue-based financing packages do not require any valuation exercise and they do not involve personal guarantees, financial covenants, warrants or any form of board or operational involvement.
Decathlon Capital's Fund IV is the largest revenue-based financing vehicle raised in the market to date. With the fresh $500 million in investment capacity, Decathlon Capital will continue to expand its team of professionals and the value-added service offerings it provides to its portfolio companies. In a continuation of its successful revenue-based financing strategy, Decathlon Capital expects to provide growth funding and support to established businesses throughout North America in the technology, healthcare, business services, and consumer product markets.
"Based on the positive feedback we get from business owners and the success we have had in supporting dozens of new companies each year, we believe that the popularity of revenue-based financing solutions will only continue to grow in the future," said Wayne Cantwell, co-founder and managing director of Decathlon Capital. "Business owners love the fact that revenue-based financing gives them access to flexible, long-term capital without all the 'baggage' that comes with an equity investment or the constraints and limitations of traditional debt. We are excited about helping to lead a new movement in the way that companies think about funding their growth."
About Decathlon Capital
Decathlon Capital Partners provides growth capital for companies seeking alternatives to traditional equity investment. Through the use of highly customized revenue-based financing solutions, Decathlon Capital provides long-term growth capital without the dilution, loss of control and operational overhead that often comes with equity-based funding. With offices in Palo Alto and Park City, Decathlon Capital is the largest revenue-based financing investor in the U.S. and is active across a wide range of sectors and all North American markets. Learn more at https://decathloncapital.com/about/.
Decathlon Capital Management II, LLC and Decathlon Capital Partners, LLC (together, "Decathlon Capital") offer investment advisory services and are registered with the U.S. Securities and Exchange Commission ("SEC"). SEC registration does not constitute an endorsement of the advisory firm by the SEC nor does it indicate that the advisory firm has attained a particular level of skill or ability. The information contained herein reflects the current positions, expectations, opinions and projections of Decathlon Capital as of the date of publication, which are subject to change without notice at any time. Decathlon Capital does not represent that any position, expectation, opinion or projection will be realized. While the information presented herein is believed to be reliable, no representation or warranty is made concerning the accuracy of any data or information presented. Neither Decathlon Capital nor any of its advisers, officers, directors, or affiliates represents that the information presented in this presentation is accurate, current or complete, and such information is subject to change without notice.