Decathlon's Capital-Raising Process Fuels Sales Expansion for 

SoftNAS
Cloud Services Company Using Funds to Support Sales Growth, New Platform Enhancements and Development
Houston, Texas, March 19, 2019 (GLOBE NEWSWIRE) — via NEWMEDIAWIRE — SoftNAS, a leading cloud data platform and #1 Cloud NAS for business-critical applications, today announced a major investment from Decathlon Capital Partners to fuel its revenue growth and profits.
Funding will be used to expand the sales team while enhancing the SoftNAS platform as the cloud-services industry experiences phenomenal demand.
"Data is no longer confined to traditional data centers, and the resulting demand for cloud services means it's essential for us to accelerate our business growth at this time," said co-founder and CTO Rick Braddy. "Decathlon sees the potential in what we aim to accomplish. With their investment, we can take SoftNAS growth to the next level. The public cloud has crossed the chasm into mainstream adoption as large enterprises move business-critical application workloads and data into Microsoft Azure and AWS."
"Our mission is to be the fabric for business data in the cloud," said President and CEO Michael Goodwin. "We're making data storage and cloud migrations faster, easier, less expensive and more efficient. That requires continued innovation to our platform and a growing sales team to get the word out. Thanks to Decathlon, we have the additional fuel to fund our growth as we accelerate in tandem with the public cloud."
Worldwide public cloud services revenue is projected to increase by more than 33 percent to $411 billion annually in 2020, according to Gartner.
The "NAS" in SoftNAS stands for Network Attached Storage, an IT term for software that enables data and file sharing using popular protocols. It also increases storage efficiency and protects business-critical applications with market-leading, patented high-availability, DR/replication, thin-provisioning, data protection and data efficiency.
"Demand for secure, reliable cloud systems is growing at a remarkable rate," said John Borchers, Decathlon co-founder and managing director. "Whether it's massive data storage and retrieval systems for big business or devices that are part of the Internet of Things, the cloud is the common denominator. SoftNAS has hit its growth stage at a prime time in the evolution of cloud technology. We at Decathlon are pleased to make this investment in their vision."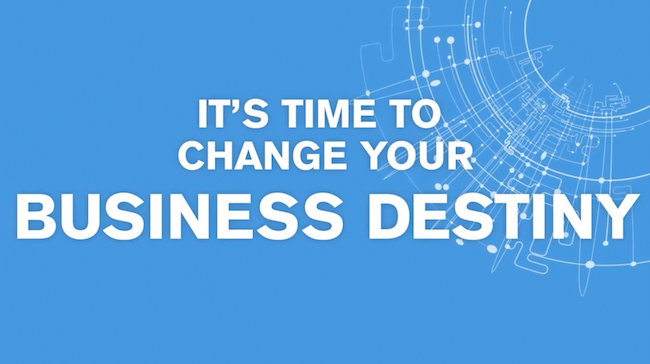 About SoftNAS Cloud
SoftNAS Cloud® connects organizations' applications and data to the cloud, acting as a high-speed data on-ramp. SoftNAS Cloud is the #1 cloud-native NAS software for controlling and managing virtually any type of data. Based on the rock-solid OpenZFS file system, Apache NiFi, and numerous other proprietary, state-of-the-art technologies, SoftNAS Cloud is private, dedicated and highly-secure – not multi-tenant or shared like other public cloud file services. SoftNAS Cloud provides the ability to rapidly configure and customize cloud data storage environments, project by project, for optimal price and performance.
To learn more about SoftNAS, follow @SoftNAS on Twitter, LinkedIn, YouTube or the SoftNAS blog.
About Decathlon Capital Partners
Decathlon Capital Partners has pioneered a capital raising process for businesses needing a smarter, lower-cost alternative to traditional equity financing approaches. By offering companies a dramatically better solution to their funding needs, Decathlon's revenue-based financing provides businesses with access to flexible, long-term capital without any dilution, extra operational overhead or loss of control. Decathlon is focused on providing highly customized revenue-based funding solutions to established companies across a wide range of industry segments all over the United States.
As a leading provider of equity-replacement funding, the Decathlon team has worked with hundreds of growth-focused businesses to help them create and realize value. To learn more about how Decathlon can help your company achieve its objectives with flexible revenue-based financing, contact us today.